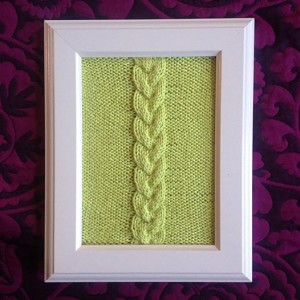 So a couple months ago, I posted this picture on my Facebook Fan Page and Instagram, and I couldn't believe how many of you loved the idea of knitted wall decor!
I got really excited about this concept, and in flooded a million ideas of cute knitted things you could frame and put on your wall.  Whether you want a little wooly decor in your home, or you need a quick knitted present to gift to a loved one, Knitted Wall Art is guaranteed to please

I ended up creating more than 20 Knitted Wall Art designs, including colorwork, cables, textures, and more.  Some designs even have added knitted elements to give them a 3-dimensional look!
I made a video for you explaining how Knitted Wall Art works, including what to look for in a frame.

Here are 5 reasons that Knitted Wall Art is super awesome and why I'm so obsessed!: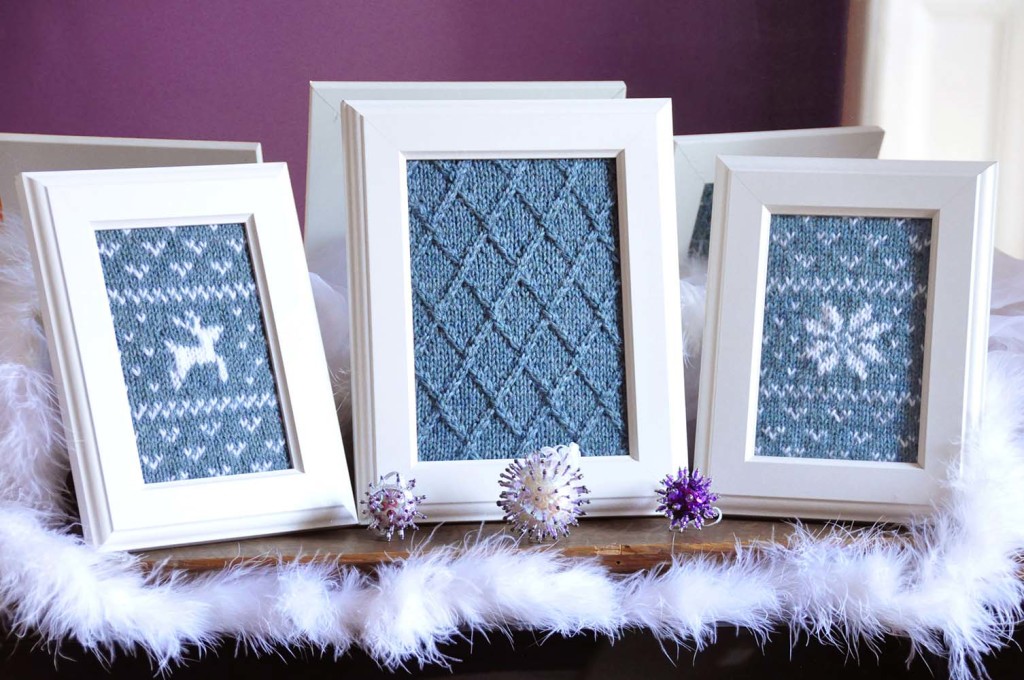 1)  Knitted Wall Art is an inexpensive project!  The frames used are from IKEA (the Virserum frame) and only $1.99 – $2.99 each.  The wool used is Knit Picks Wool of the Andes Sport which is only $2.69/ball.  You won't need more than 1 ball of each color used for any set, so you can definitely make a set of 3 knitted wall art designs for under $20 (and have some yarn left over)!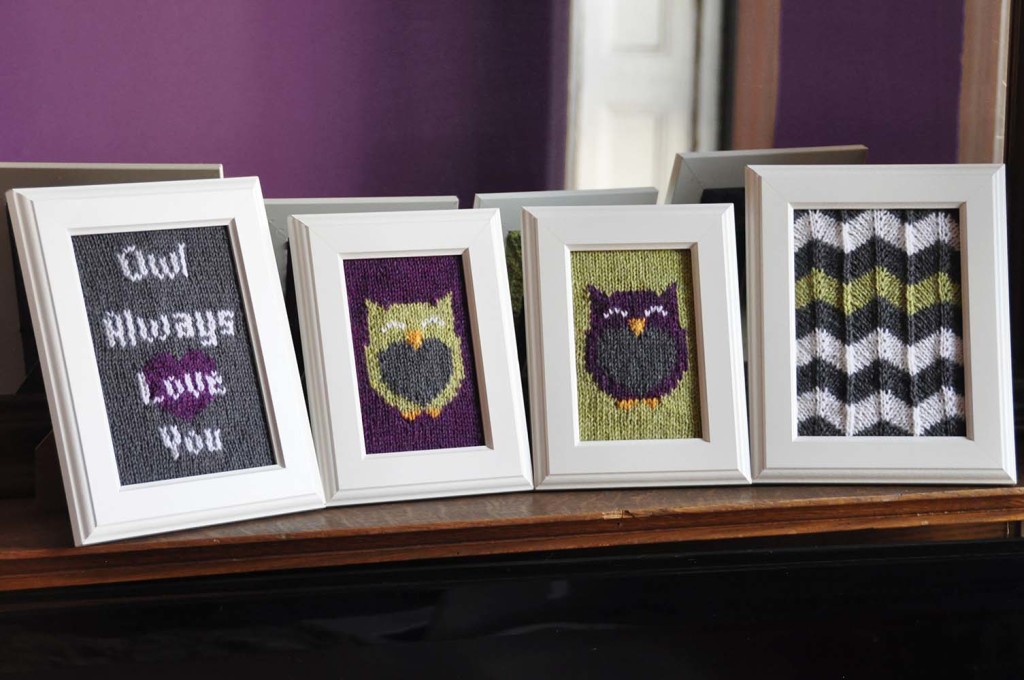 2)  Knitted Wall Art is a quick knit! Each framed knitted piece will only take a few hours to make – the 4×6″ size will take about 2-3 hours, while the 5×7″ size will take about 3-4 hours.  You can definitely make a whole set in a weekend!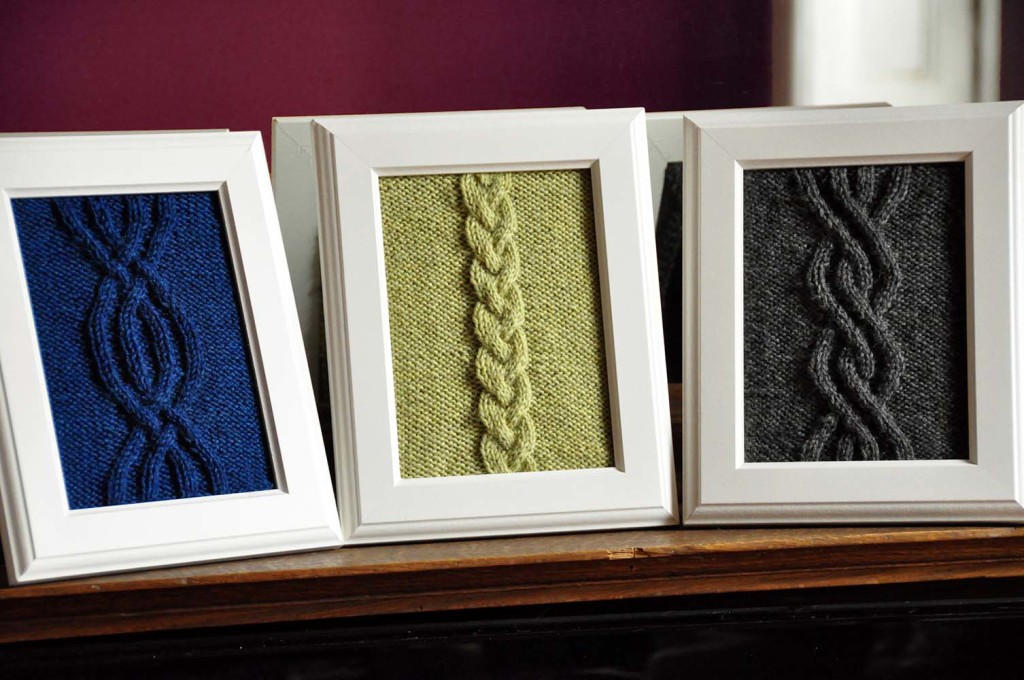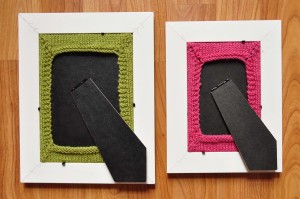 3)  Knitted Wall Art is interchangeable!  Each design is actually a frame cozy that wraps around the back piece of your frame.  This makes it super easy to get on and off your frame and have the ability to switch it out with other designs in a jiffy.  It looks nice and neat in the back too!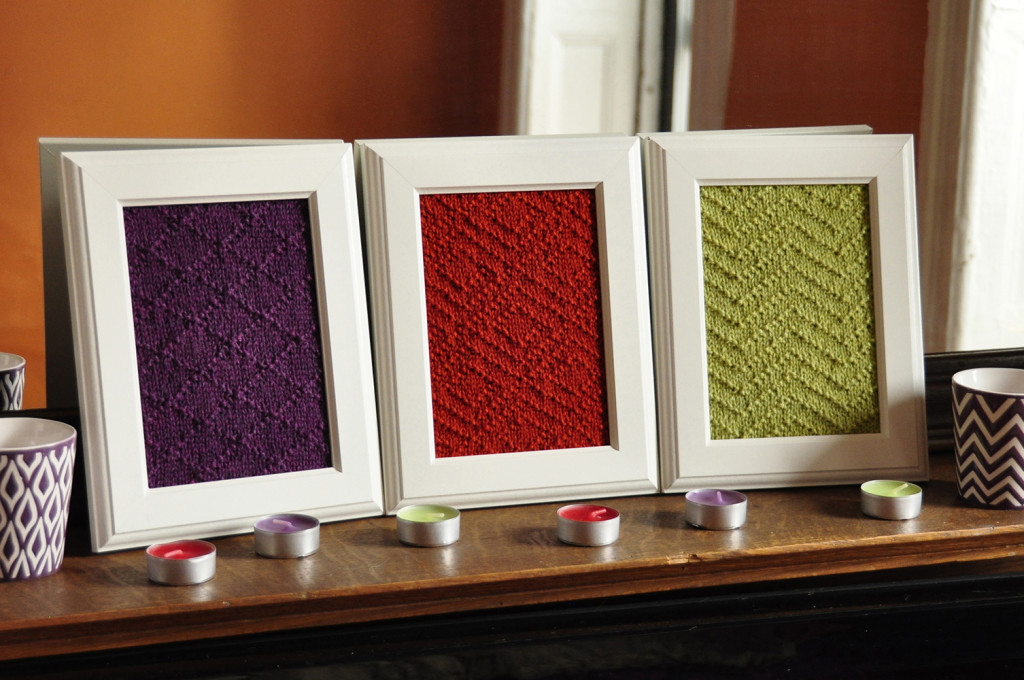 4)  Knitted Wall Art can be made seamless!  In each pattern there is a full page photo tutorial on how to seam your cozy as you so, so you won't have to do any seaming at the end.  Woohoo!
5)  You can design your own Knitted Wall Art!  In each and every pattern, there is a blank template at the end where you can design your own colorwork chart, cable chart, or knit purl pattern.  I can't wait to see what you come up with!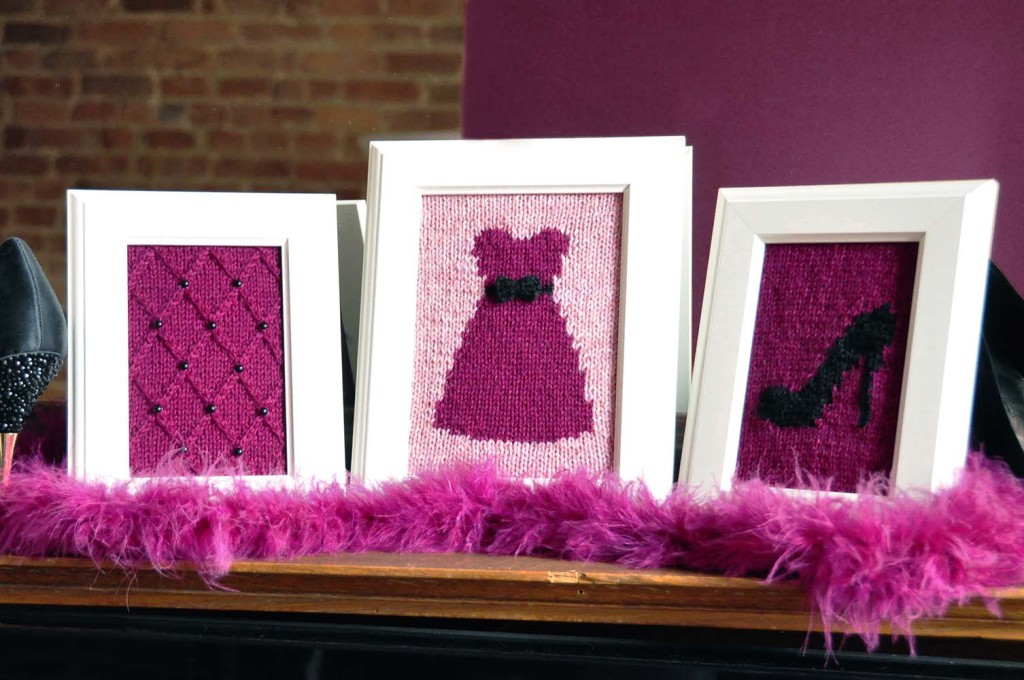 All of the Knitted Wall Art patterns can be found in my Ravelry shop for $5 each, or you can get the full collection of all 7 sets which has more than 20 Knitted Wall Art designs for only $15 here!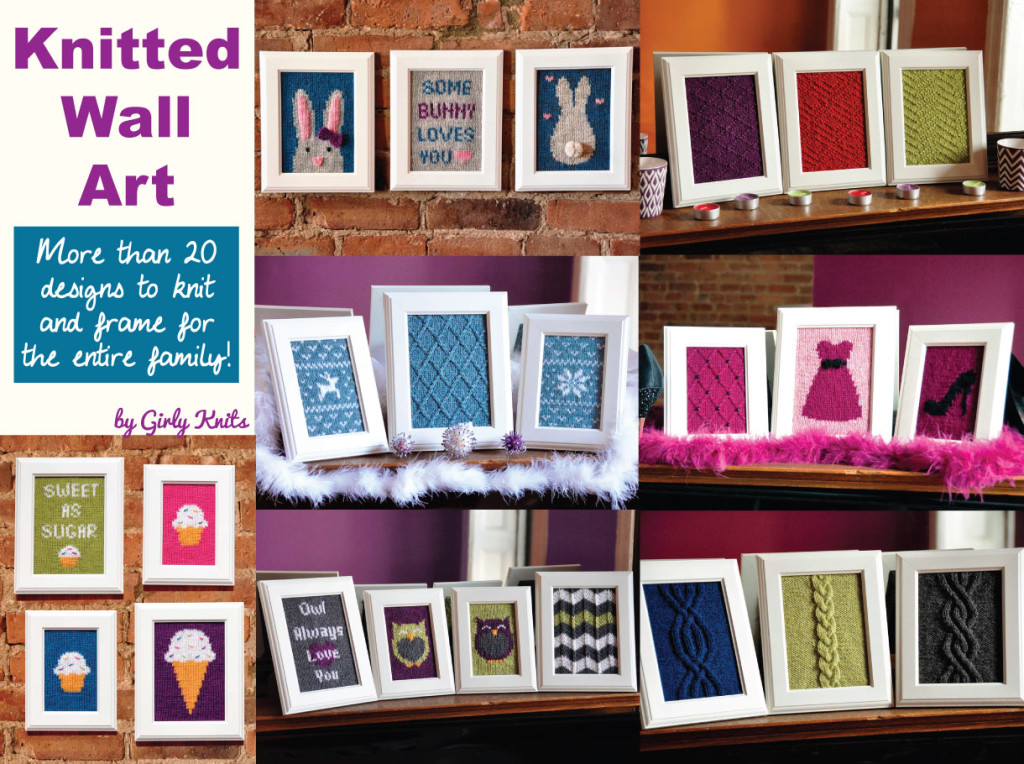 Hope you enjoy making knitted wall art, I can't wait to see what you make!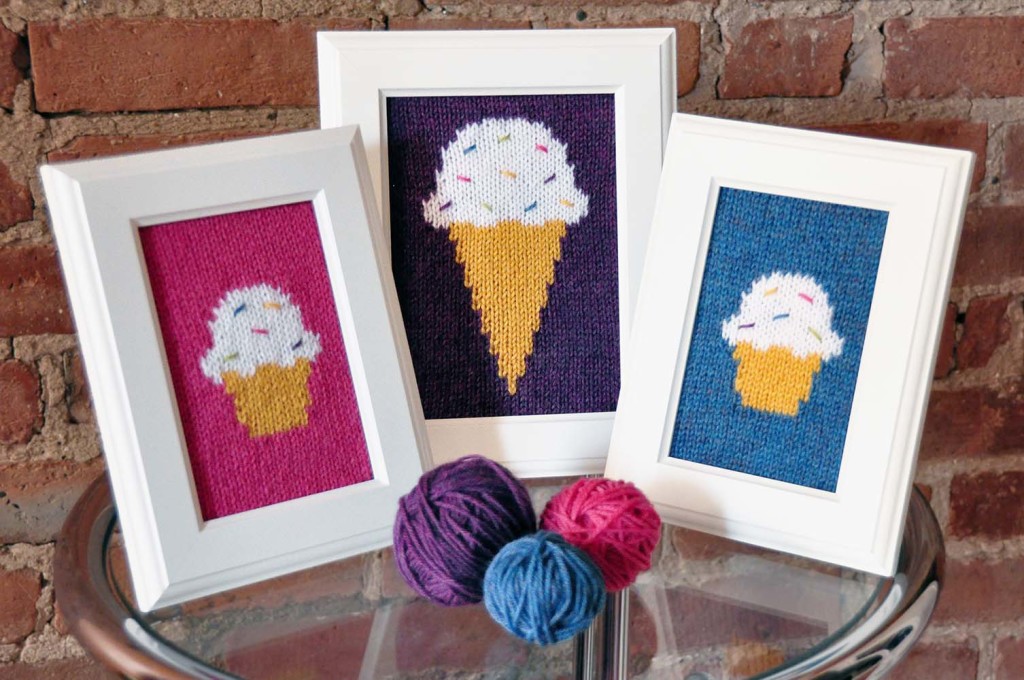 Related posts: