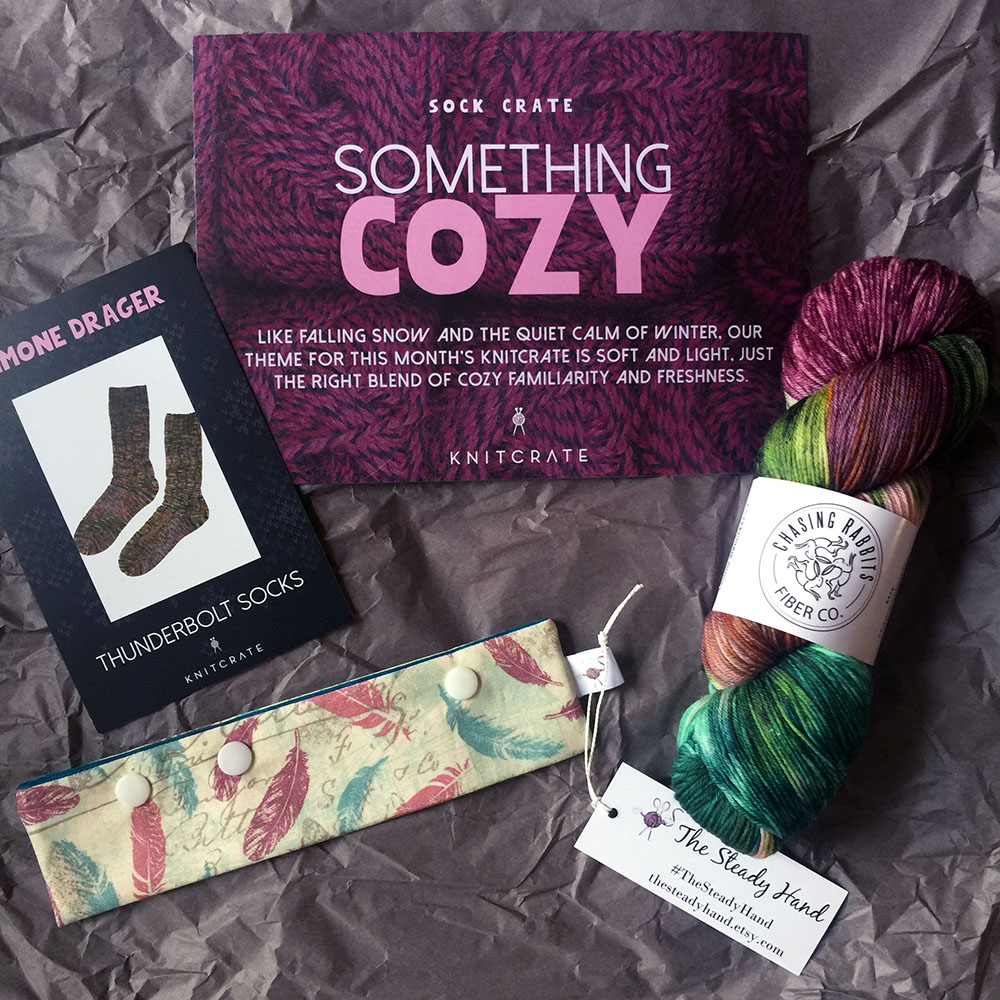 November is upon us, and this month's KnitCrate theme captures exactly what I've been feeling lately – cozy!  The temps have dropped here in NYC and I've been enjoying bundling up in my favorite knitted accessories and getting started on my Christmas knitting accompanied by a warm cup of tea

  Cozy is definitely the theme here and I'm excited to share with you you the contents of this month's "Something Cozy" box!
Featured in this month's Sock Crate is a fabulous variegated yarn by Chasing Rabbits Fiber Co. in the "Forager's Harvest" colorway.  It is a 85% Superwash Merino, 15% Nylon Fingering Weight yarn, and the colorway is just stunning – with shades of rich purples, greens, and pinks, it evokes feelings of a mystical forest!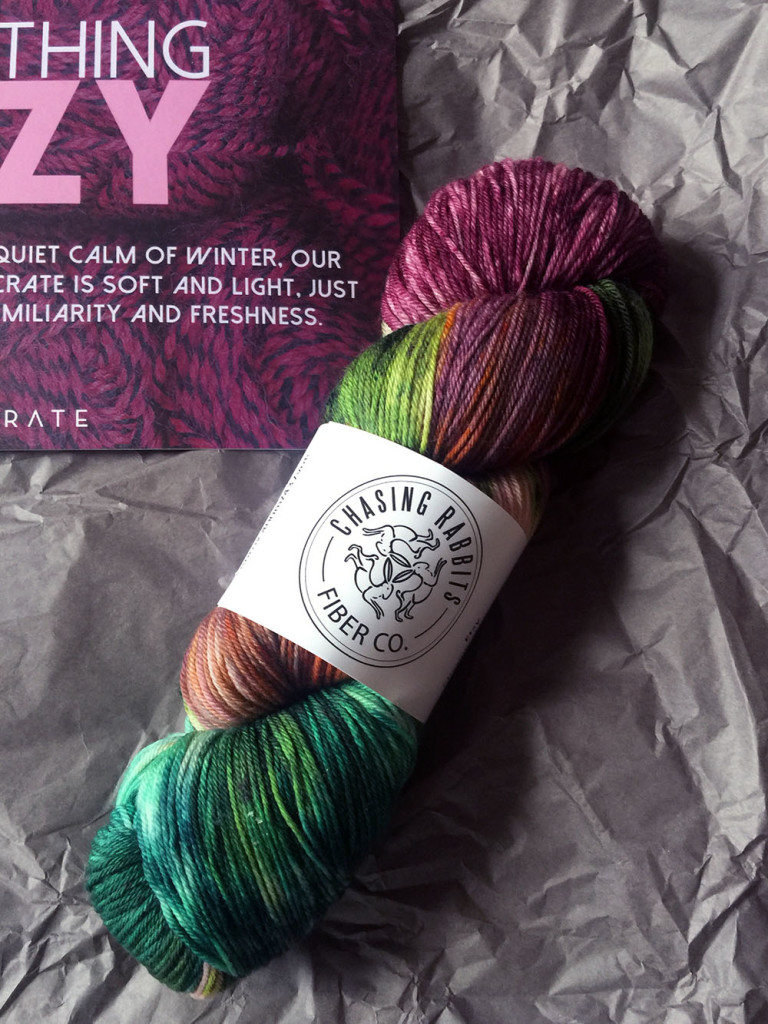 Accompanying the yarn is a sock design by Simone Drager, "Thunderbolt Socks".  The pattern features a super fun zig-zag pattern, a subtle design that shows off the colors of the yarn.  You can see closer details of this sock design on the Ravelry page here!
The knitting tool featured this month is a double-pointed needle holder by The Steady Hand Shop on Etsy.  This little pouch is super cute and a great way to keep your DPNS organized!
If you would like this box, you can get it by becoming a KnitCrate subscriber by the end of this month!  KnitCrate has also given me a special coupon code for you to use when you try out their monthly subscription – use GIRLY20 to get 20% off! This code applies towards all box options here: http://mbsy.co/gNVBP  Enjoy!