I am super excited and honored to have been chosen as a featured guest on the awesome, inspiring, educational knitting television series, Knitting Daily TV!  I was part of series 1300, which is currently airing on PBS this Summer.  To check out the schedule for Knitting Daily TV in your city, click here.
That is me below with host Vickie Howell after we filmed our segment!  You may recognize my cowl neck dress from my final collection for "The Fiber Factor", I was so happy I got to borrow it back to wear for the show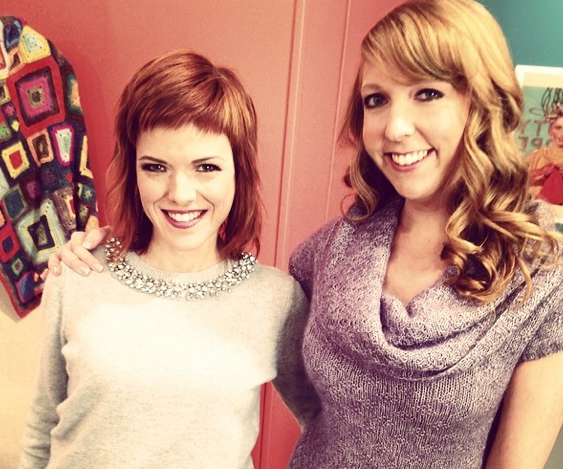 I was featured in episode #1307 "Boy Meets Girl", which also features Josh Bennett, our mentor from The Fiber Factor!  He shared how to add masculine touches to your knitting, while I discussed how to add feminine touches.  I also did a demonstration on how to knit my signature bow.  Here is a preview of the episode below!


We did the filming back in February at a special set in Ohio.  It was my first time doing anything like this and was such a cool experience!  I got to get my makeup done, and see the inner workings of a TV studio.  While waiting for my turn to go on set, I got to hang out in the "green room" with the other guests and got a preview of the other episodes in the series.  Here is Vickie below doing the intro for episode #1301 "Nature Knits"!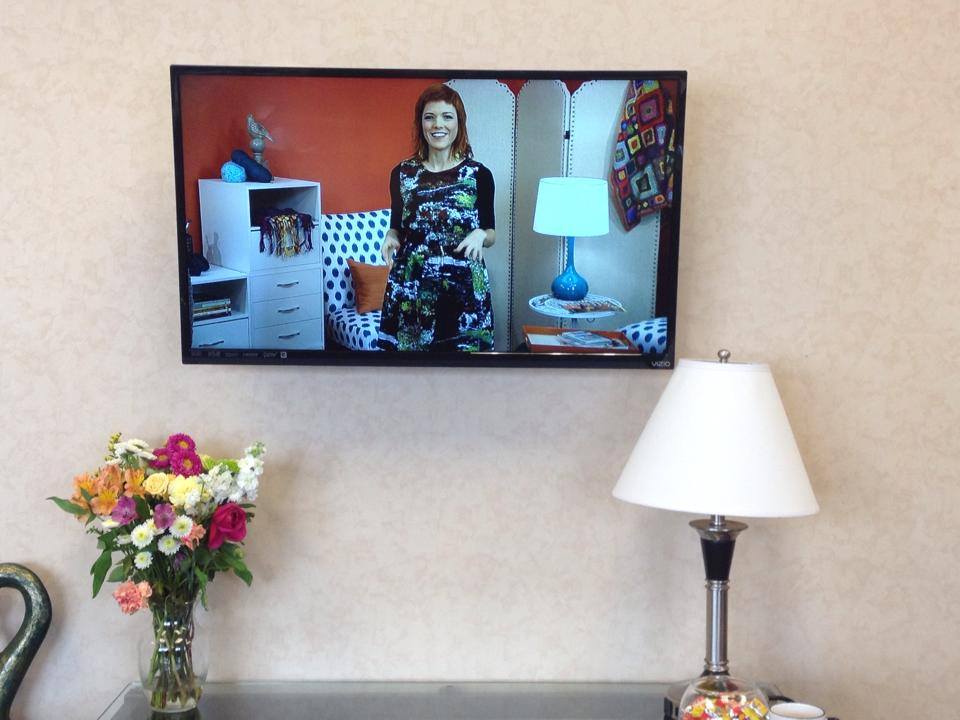 I met a lot of other super awesome knitters and designers while I was there that I got to knit and chat with, including Gwen Bortner, Myra Wood, Heather Zoppetti, Tanis Gray, and Katie Startzman!  You may not know Katie, but she just published a a super cute book called "The Knitted Slipper Book".  Her and her husband made the most adorable knitted stop motion video trailer for it!  You can check it out here, it is guaranteed to make you smile!

Tanis and I found out that we were on the same flight home so we got to hang out and get to know each other better!  She's a super cool gal!  There we are below rocking our knitted hats at the airport

  She has a really cool segment at the end of each Knitting Daily TV episode where she shares her favorite knitting tools.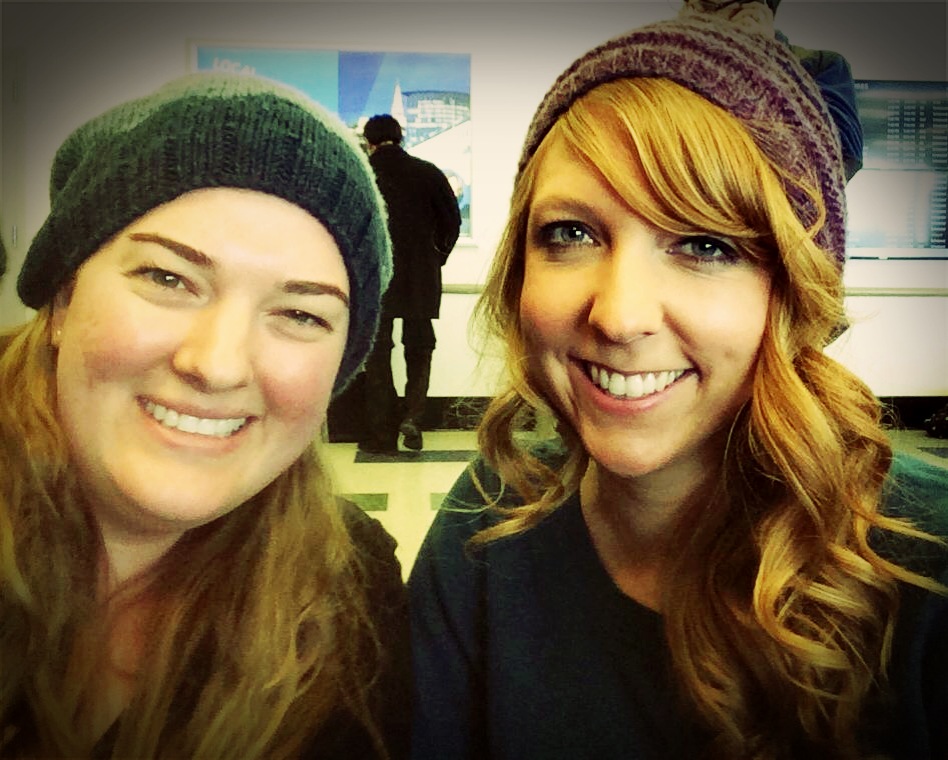 My episode "Boy Meets Girl" #1307 should be airing this week or next week in most parts of the US!  To check out when it's airing in your city, you can go to this site and enter your zip code to get your local listings:
http://www.knittingdaily.com/blogs/kdtv_series_1100/content/KDTVSchedule.aspx
Hope you are able to check it out and enjoy the epsiode!

Related posts: