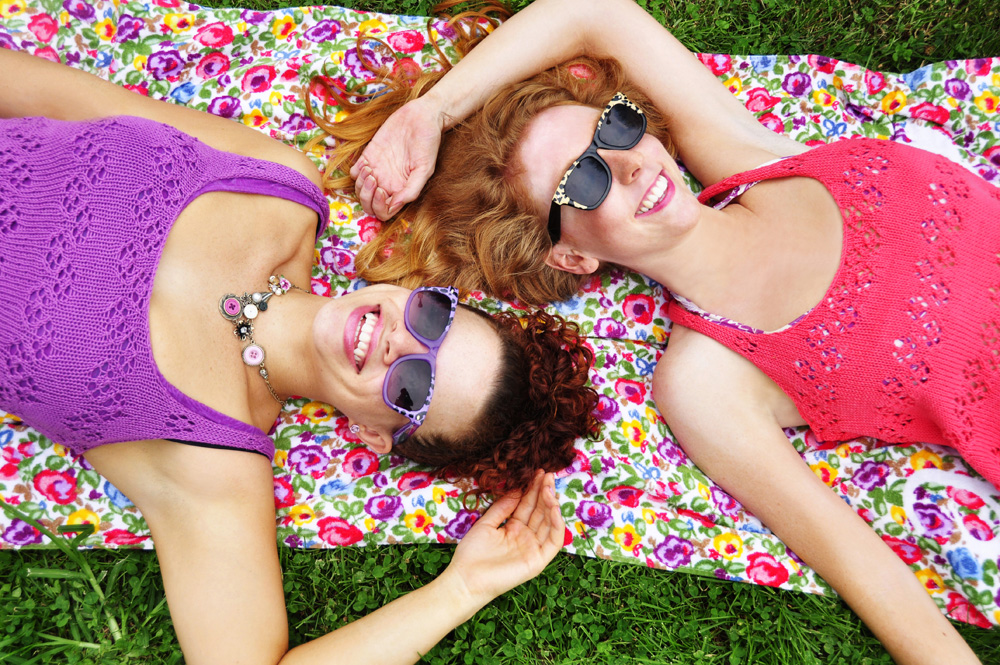 "Just as flowers bloom in the Spring and Summer, so can your knitting! No need to put your yarn and needles away with this design, made with 100% cotton in an airy daisy lace pattern, it makes the perfect layering garment for the warmer months! It can be worn over a tank with a cardigan and jeans, or as a cover up for your bathing suit at the beach! With 4 different length options from a cropped tank to a dress and everything in between, plus a choice of regular or racer back, you are sure to make this sweet summery design work for you! Enjoy the sweet breeze as you blossom into the beauty you are, enjoy!"
This pattern was designed, made, and modeled by me, and is now available on Ravelry here!
This design was inspired by Girly Knits facebook fans! I did a poll on what girls wanted me to design with the Patons Grace neon orange yarn, which turned out to be a tank top, then gave them options of tank tops and they liked a racer back lace striped tank best. Check out the poll here!
Related posts: