These are amazing!  When I figure out how to make knit covers for shoes, I will let you know…in the mean time must find out which designer made these so I can buy!
Update: Thanks to Franni's comment I've learned they are Louboutin's – in that case I am definitely going to need to stretch my knitting skills

  If you like the idea of knit shoes, check out how this girl knit her own converse!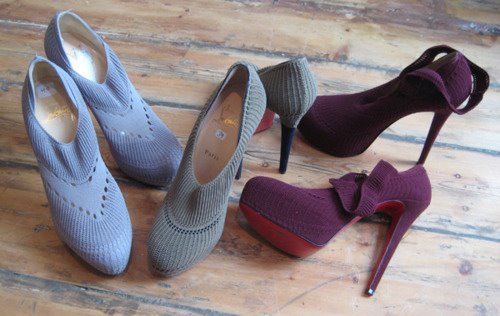 source: http://thelouboutinblog.com/runway/mark-fast/
Related posts: