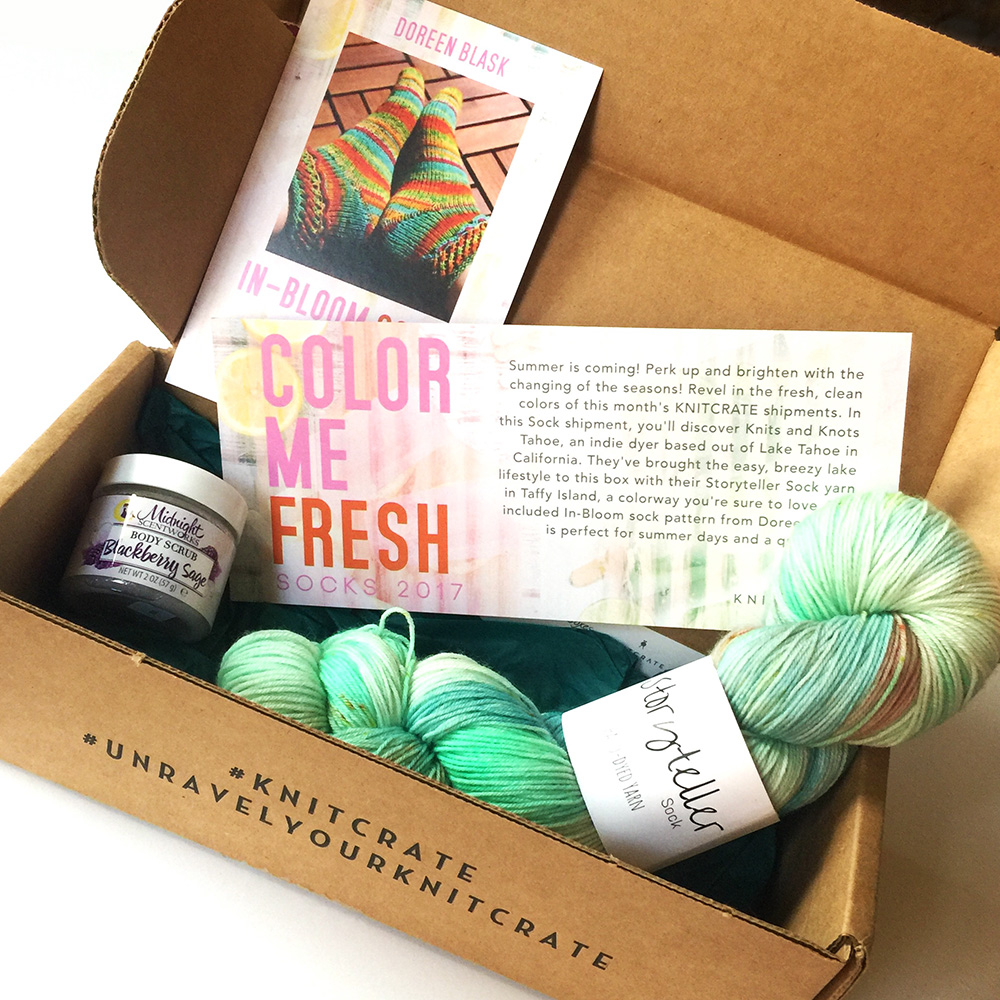 This month I received something a little different in my mailbox from KnitCrate  – they're monthly Sock Box!  The Sock Box includes a skein of sock yarn to make a pair of socks, an awesome sock pattern, and an extra fun goodie!  The theme for this month's box was "Color Me Fresh", and the colors in this box definitely made me feel bright and cheery

The featured yarn this month is "Storyteller" from Knits and Knots Tahoe, in their Taffy Island colorway.  The yarn is hand dyed, with each skein being unique, and it is simply gorgeous!  It variegates from pale mints, to bright greens, to dark teals, with specs of corals and oranges, a truly beautiful combination.  The skein is 463 yards / 100 grams and composed of 75% Superwash Merino, 25% Nylon.  The sock pattern included is "In-Bloom" by Doreen Blask, a sweet little ankle sock pattern with a decorative cuff.  I can't wait to see how this knits up!
Also in the box was an extra fun treat, a body scrub by Midnight Scentworks in the Blackberry Sage scent.  The scrub is a pale purple color so naturally I love it (hehe), and it smells amazing too.  I can't wait to treat myself to a mini spa session with this!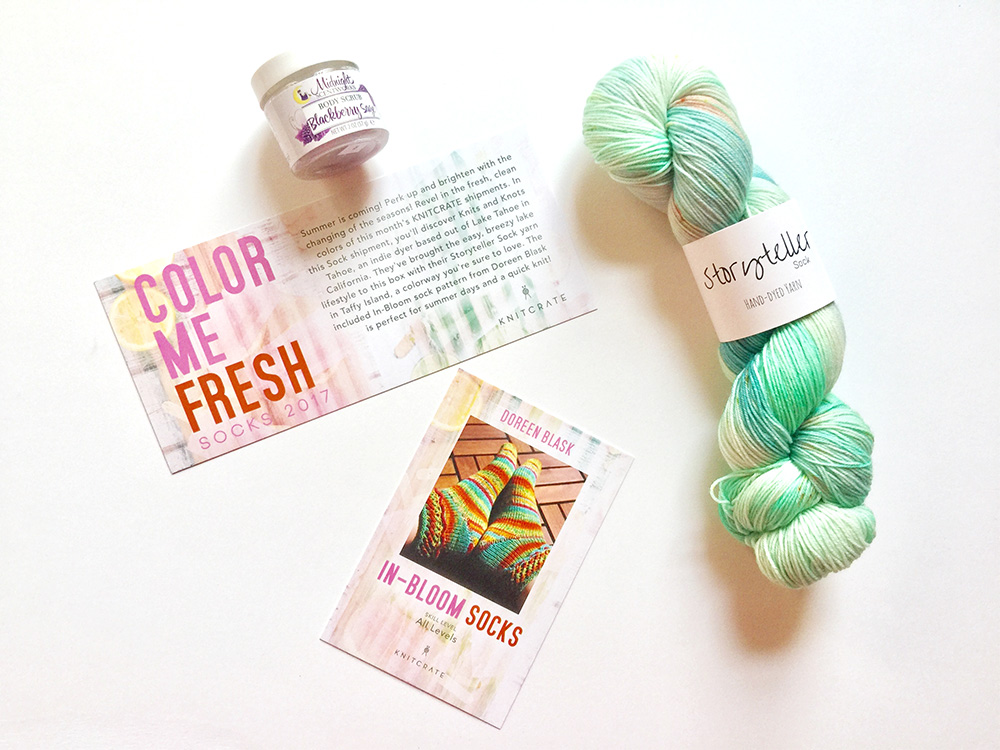 If you would like this box, you can get it by becoming a KnitCrate subscriber by the end of this month!  KnitCrate has also given me some special coupon codes for you to use when you try out their monthly subscription – use GIRLY20 to get 20% off your first box OR use FREECRATE to get a free mystery box!  These codes apply towards all box options here: http://mbsy.co/gNVBP  Enjoy!

Related posts: