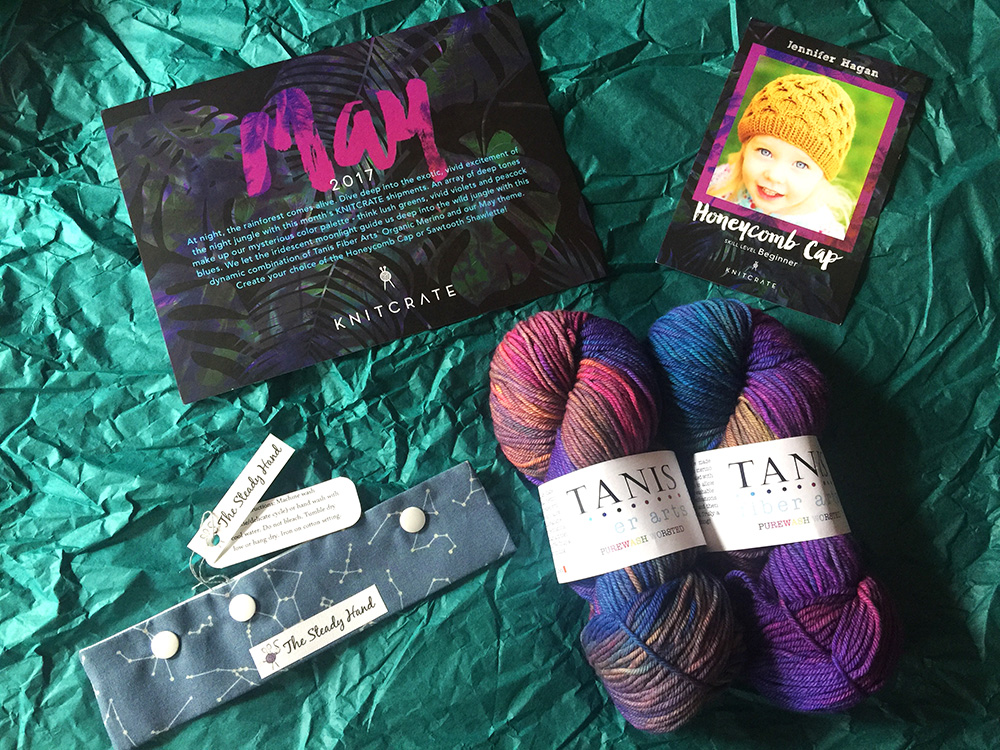 How fun are the vibrant colors in this month's KnitCrate?  This month was inspired by the night jungle, and I am totally in love with this theme!
The featured yarn this month is from Tanis Fiber Arts, an organic machine washable worsted weight merino wool yarn, in the "Iris" colorway.  It is hand dyed and absolutely gorgeous – I am especially in love with the purples and teals in this yarn, and can't wait to see how it knits up with all of the other colors!
There are 2 intriguing patterns is this box, both by designer Jennifer Hagan.  The beginner pattern is the "Honeycomb Cap" (pictured above), and the intermediate/advanced pattern option is the "Sawtooth Shawlette" (pictured below).  I love both of these patterns for this yarn and am not sure which one I'll choose!
The knitting tool featured this month is a double-pointed needle holder by The Steady Hand Shop on Etsy.  This little pouch is super cute and a great way to keep your DPNS organized!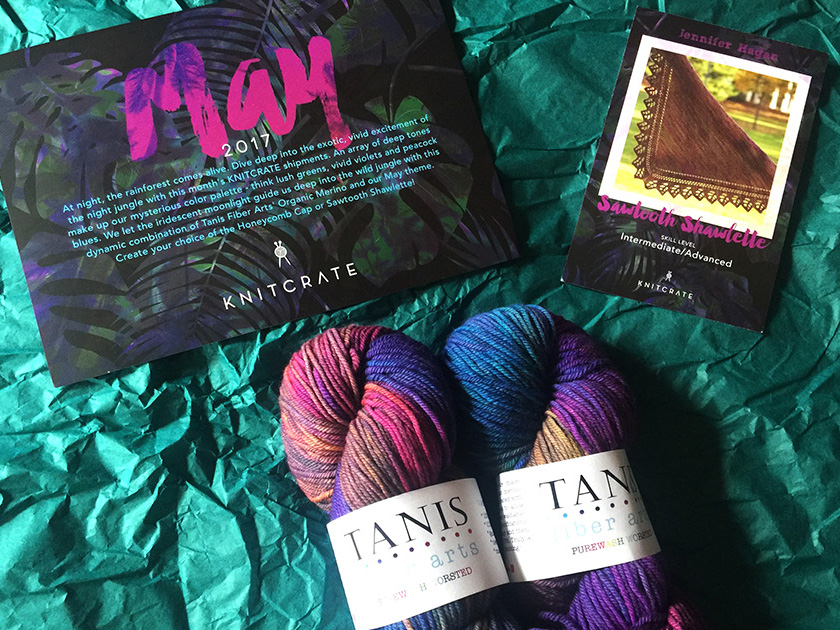 If you would like this box, you can get it by becoming a KnitCrate subscriber by the end of this month!  KnitCrate has also given me some special coupon codes for you to use when you try out their monthly subscription – use GIRLY20 to get 20% off your first box OR use FREECRATE to get a free mystery box!  These codes apply towards all box options here: http://mbsy.co/gNVBP  Enjoy!

Save
Save
Related posts: