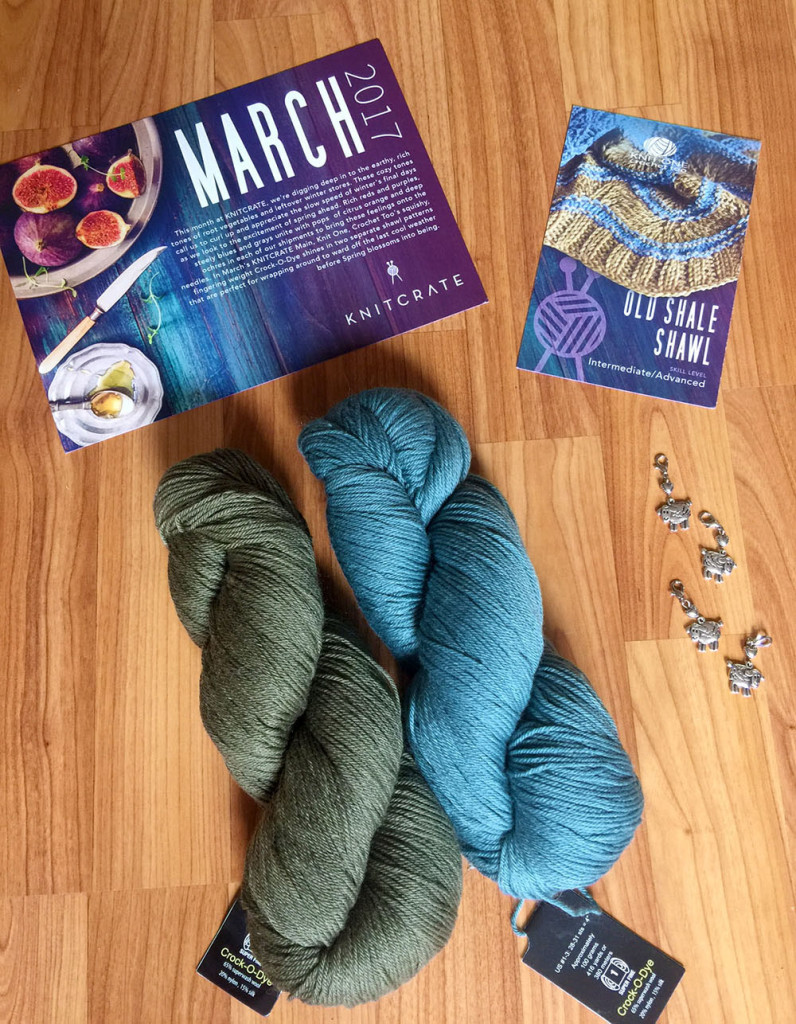 Last month I shared with you my first experience of KnitCrate, a subscription box for knitters, and I'm excited to continue to share the contents of their box each month!  Last month I reviewed their January and February boxes, as well as their February sock box. In case you missed it, check out that post here. I'm happy to share that this month's KnitCrate box was just as much of a delight to receive!
The March box features 2 skeins of Knit One, Crochet Too "Crock-O-Dye", a 65% Superwash Wool, 20% Nylon, 15% Silk fingering weight yarn.  This yarn is super soft and luxurious feeling.  I love yarns that have silk blended in – it always gives them that sheen and drape that make the resulting fiber extra special

It looks like there were a few different variations of color combos going around in this month's box, and I received a blue and green that compliment each other beautifully, Algae #1527 and Lichen #1583.  While I don't tend to typically wear earth tones myself, these colors are absolutely gorgeous and I happen to have a friend who loves earth tones – so I know what her next present is going to be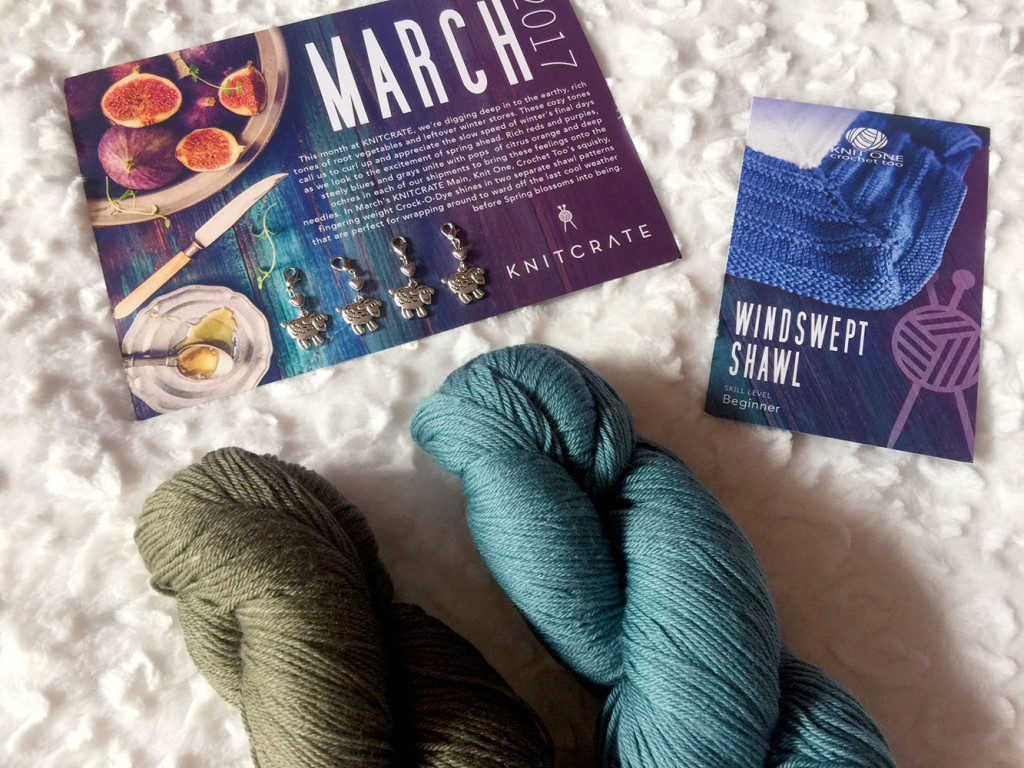 There were 2 patterns also included in this box by Knit One, Crochet Too – "Windswept Shawl", a beginner shawl pattern, and "Ole Shale Shawl", an intermediate/advanced shawl pattern.  While the first is pretty straightforward using a stockinette stitch and garter pattern, the second incorporates a wavy lace pattern as well as an all over lace pattern.  Both of these designs incorporate 2 colors, perfect for the yarn!
As an extra goodie in this box, there were a set of 5 removable sheep stitch markers.  These are so adorable  – I love that the little sheep are reversible so that you can always see them whichever way they turn, and that precious little heart!  You can also find these individually in the GloriaPatre Spin N Knit Etsy shop here.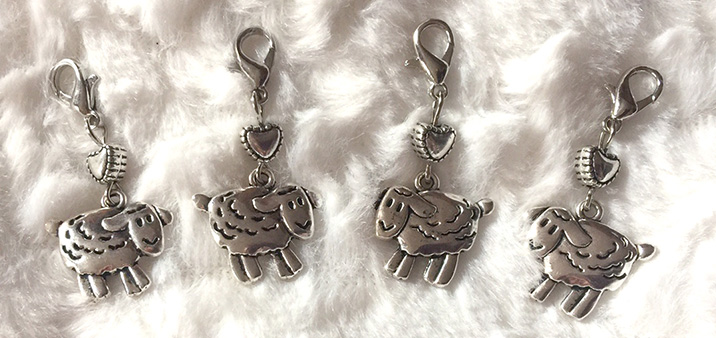 KnitCrate has given me some special coupon codes for you to use when you try out their monthly subscription – use GIRLY20 to get 20% off your first box OR use FREECRATE to get a free mystery box!  These codes apply towards all box options here: http://mbsy.co/gNVBP  Also, if you sign up by the end of this month, you will get this box!  Enjoy!

Save
Save
Related posts: