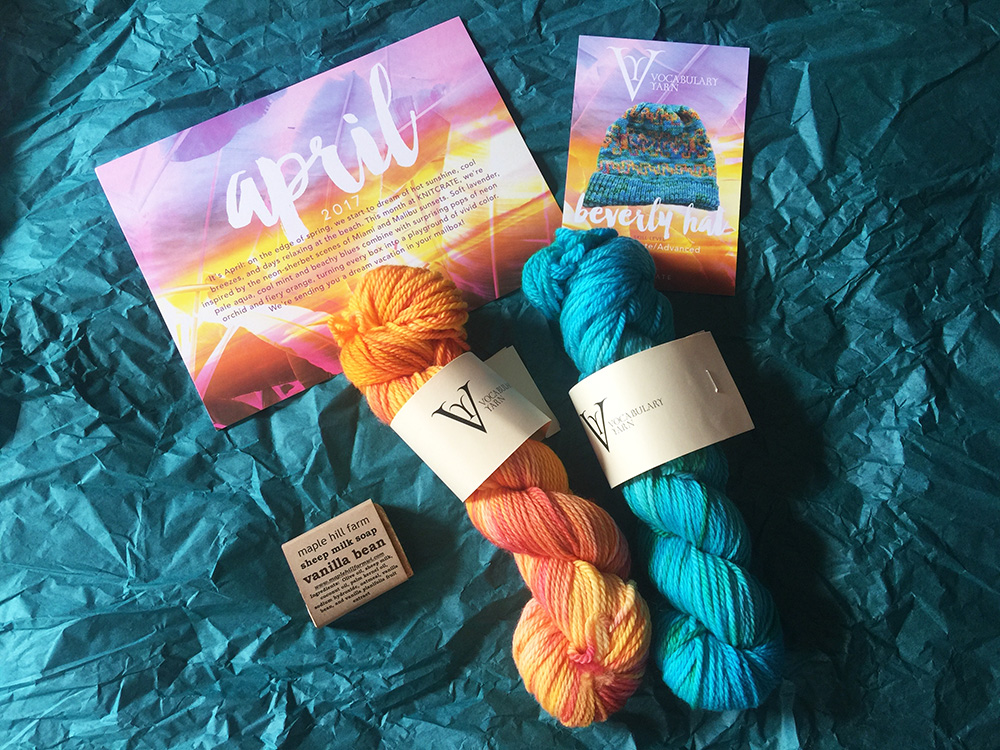 Are you excited for Summer?  I know I am, and this month's KnitCrate box is getting me even more pumped!  The theme for this box was inspired by Miami and Malibu sunsets, and these colorful yarns will definitely have you dreaming about your next vacation on the beach!
Included in this box is 2 hanks of Vocabulary Yarn's 100% Superwash Merino Wool Aran weight yarn, in the Cara Cara Orange and Hawaiian Ice colorways. The orange color way has gorgeous hints of yellows and pinks in it, just like a tropical sunset, while the blue colorway has shades ranging from jade, to teal, to an icy blue, reminiscent of a mermaid tail!  (You guys know how much I love mermaids so I am definitely feeling this one 😉 )
There are 2 hat patterns included for this yarn, a beginner hat incorporating a ribbed and slip stitch pattern, and an intermediate/advanced hat pattern featuring a fun geometric fair isle motif.  Both patterns are great adds to your library for making a 2-color hat!
As an added bonus, this box also includes a Sheep Milk Soap from Maple Hill Farm in the Vanilla Bean scent, what a treat!  Check out the details of this soap on Etsy here.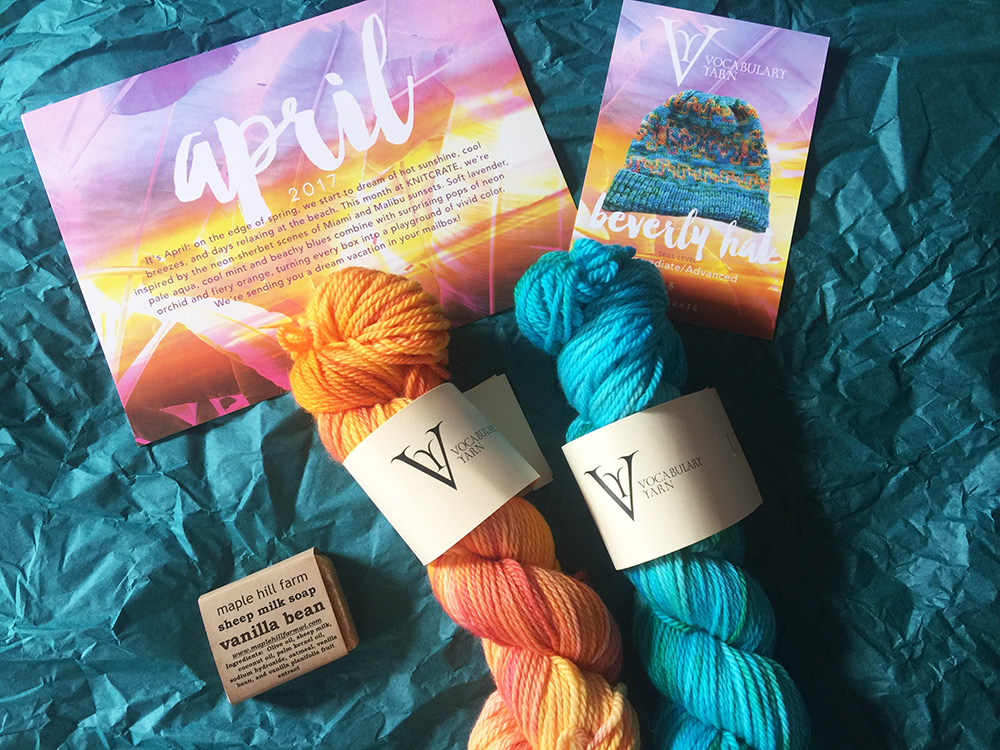 If you would like this box, you can get it by becoming a KnitCrate subscriber by the end of this month!  KnitCrate has also given me some special coupon codes for you to use when you try out their monthly subscription – use GIRLY20 to get 20% off your first box OR use FREECRATE to get a free mystery box!  These codes apply towards all box options here: http://mbsy.co/gNVBP  Enjoy!

Related posts: