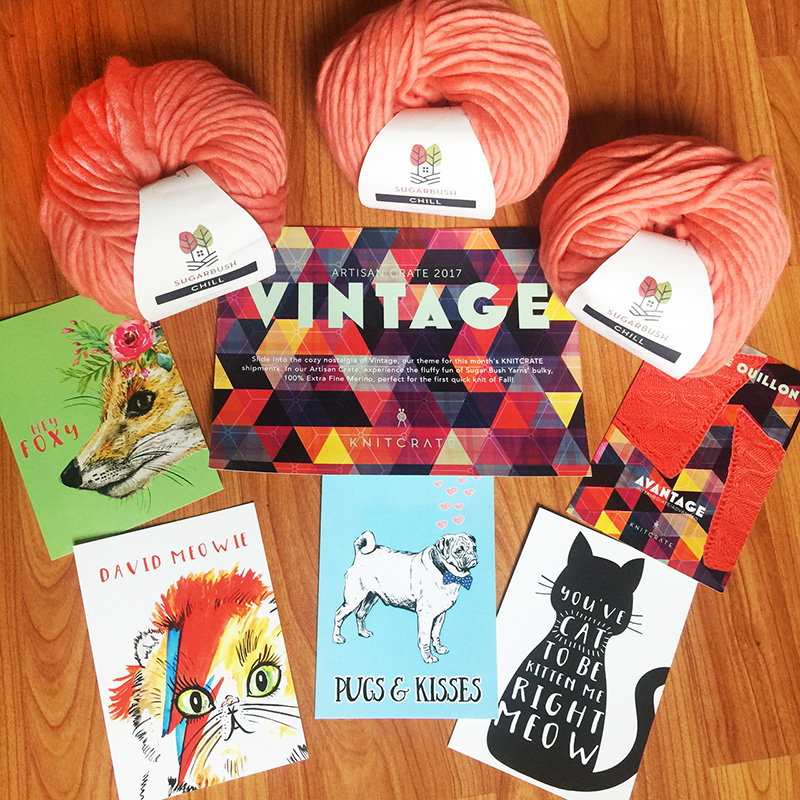 As you can see from the photo to the left, this month's Artisan Crate from KnitCrate is just fabulous, am I right?!  The theme is "Vintage", and the colors, patterns, and extra treat are reminiscent of that theme, so fun!
The featured yarn this month is "Chill" by Sugarbush, which I received in the Mountie Mango colorway.  This yarn is just as chunky and awesome as it looks – it is a Super Bulky weight 100% Extra Fine Merino yarn, and you get not 2, but 3 amazing 100 gram balls!  This yarn is so super soft and fluffy that anything you make with it would be a treat.
The featured patterns this month are from designer Corinne Ouillon, with an option to make a beginner's cowl "Texto", or a triangle scarf "Avantage" featuring a a fun cable pattern.  These are the perfect projects for this yarn, as it's one you would want to cozy up with and have touching your skin!
My favorite part about this month's crate though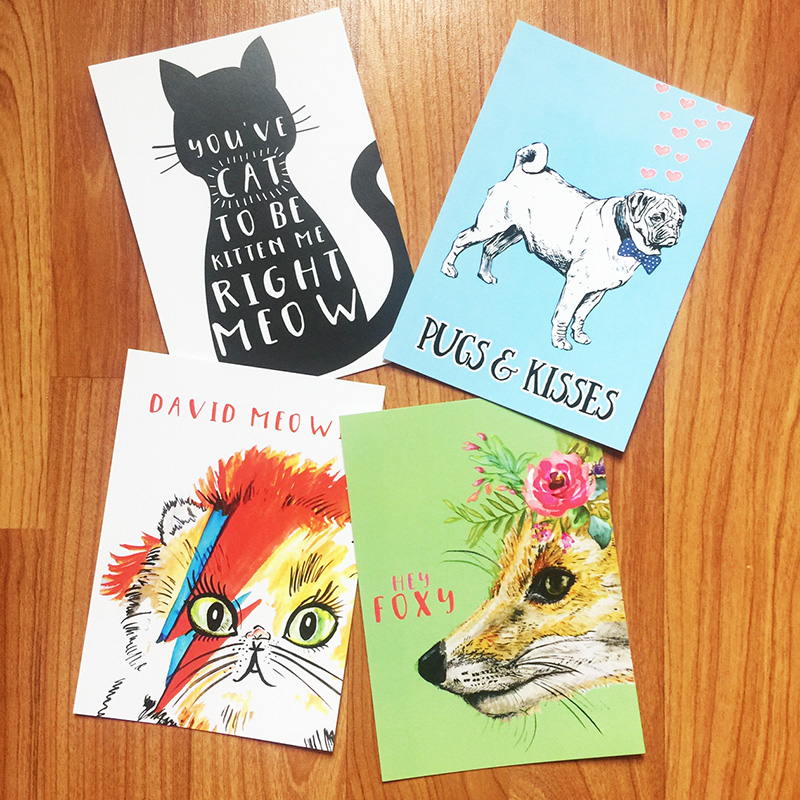 is the adorable postcards that were included!  They are by Red Fox Designs, and are beyond cute.  They feature a variety of animals, with phrases like "Hey Foxy", "You've Cat To Be Kitten Me Right Meow", and "Pugs & Kisses".  They would be great to hang up on your wall or fridge as decor, or to send to your friends and spread the love!
If you would like this box, you can get it by becoming a KnitCrate subscriber by the end of this month!  KnitCrate has also given me some special coupon codes for you to use when you try out their monthly subscription – use GIRLY20 to get 20% off your first box OR use FREECRATE to get a free mystery box!  These codes apply towards all box options here: http://mbsy.co/gNVBP  Enjoy!

Related posts: