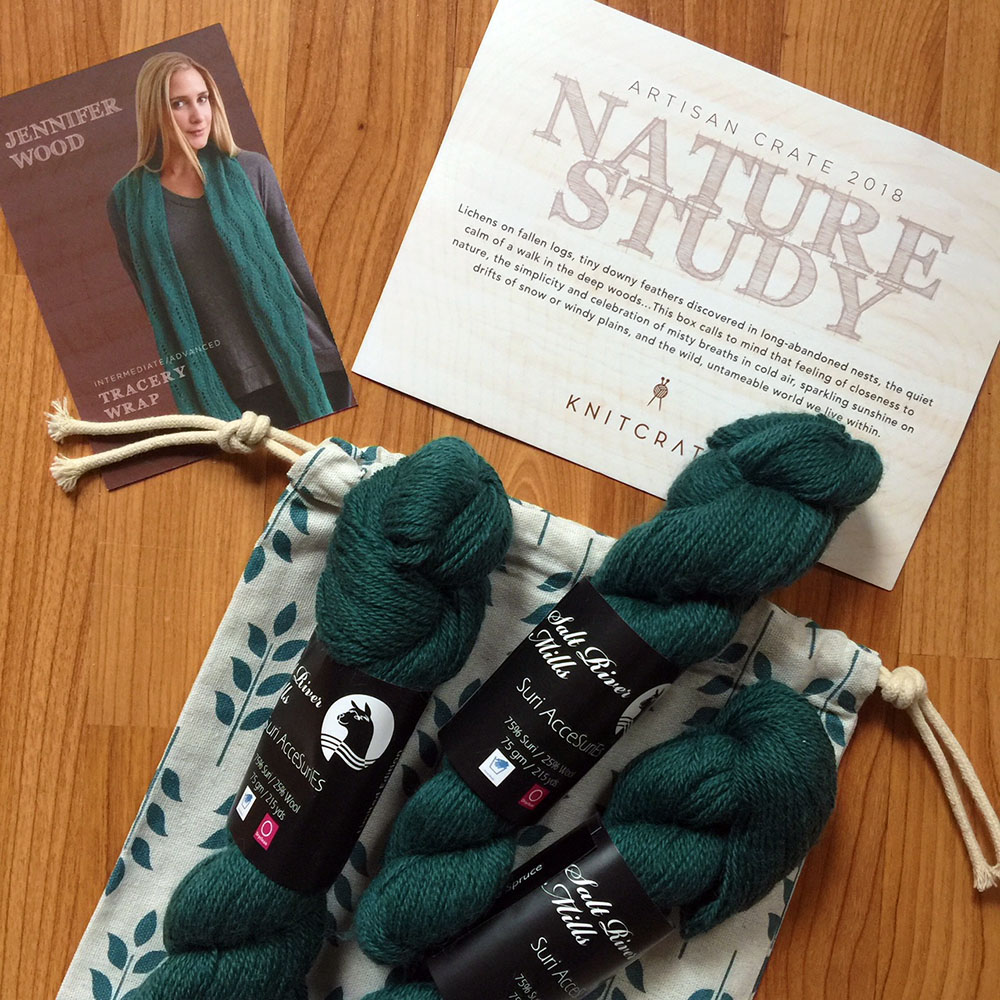 Happy New Year!  I am so excited for 2018, and to start the year off with some new KnitCrate goodies!
I was so excited when I received this month's KnitCrate package – the yarn in this month's Artisan Crate is absolutely stunning!  I received 3 skeins of Salt River Mills "Suri AcceSuriEs" in the shade "Blue Spruce", a really stunning greenish-blue color.  I'm not always this biggest fan of green (even as a redhead, I just usually don't think it looks good on me!) but when I held this color up to my face, I thought "oooooh", I definitely want a scarf made out of this!
This happens to be the perfect yarn for a scarf or neck item too – the fiber content is 75% Suri (Suri is a breed of Alpaca) and 25% wool, and it definitely has the wonderful characteristics of Alpaca – it is luxuriously soft and fuzzy!  Each 75 gram skein is 215 yards, so you can really make a substantial piece with all of this yarn!
There are 2 scarf patterns included in this crate by designer Jennifer Wood, the "Elementary Wrap", a beginner pattern, and the "Tracery Wrap", a lace scarf that is Intermediate/Advanced.  Both are very wide and long, and would be ideal accessories to keep you warm this Winter!
Also, as a fun goodie, there is a super cute matching project bag.  I don't know about you, but I can ALWAYS use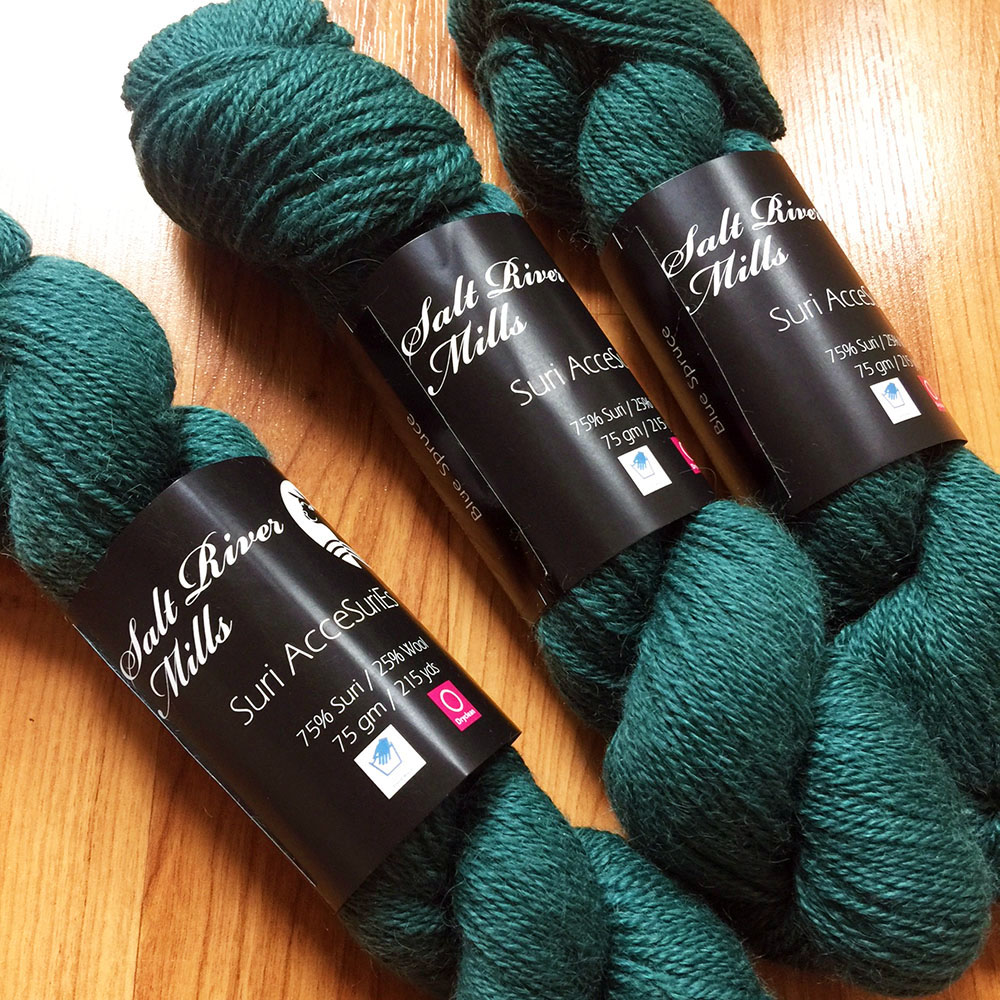 another project bag!  I always have multiple projects going at the same time, and project bags are the perfect way to stay organized.  I love that it matches this month's yarn, if only all of our project bags could match our knitting!
The retail value for this crate is $62.52, and you can get it for just $34.99 when you subscribe to KnitCrate!  KnitCrate has also given me a special coupon code for you to use when you try out their monthly subscription for the first time – use GIRLY20 to get 20% off! This code applies towards all box options here: http://mbsy.co/gNVBP  Enjoy! 🙂
Save
Save